Tabouli (Tabbouleh) Salad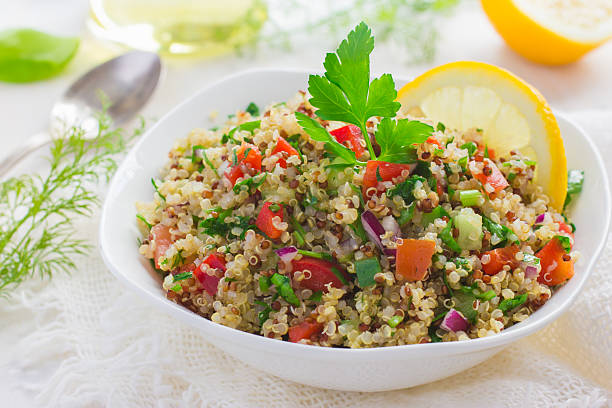 Ingredients:
English cucumber, finely chopped
Tomato, finely chopped and drained
Parsley, finely chopped (lots of it—this taste has to be prominent in the dish)
Red onion
Bulgar (cracked wheat), soaked in hot water for about 45 mins. Alternately, you can use quinoa.
Lime (to taste)
Olive oil
Salt (to taste)
Chop ingredients on Erev Shabbat and store separately in bags or bowls in the refrigerator. Mix all ingredients together in the morning before Shabbat service and store in refrigerator.